HDMI To CAT5 Extender Set w/Separate ARC Coax Audio Out




HDMI to CAT5 Extender Set to ~150 Feet w/HDMI loopout

Separate Coax Audio out

Bidirectional Wideband IR

Coax ARC

15-User Adjustable EDID modes for problem installs

Part # HDMICAT5

Usually ships the same business day

Today's Price: $224.95
Features
This
HDMI to CAT5 Extender
extends 1080p HDMI devices up to 125 feet and 720p/1080i devices up to 175 feet using only one CAT5e/6 cable. Reliable HDMI transmission signal are generally limited to 15 feet but with this HDMI To CAT5 Extender you can extend that signal up to 150 feet. It uses only one CAT5e/6 cable as a substitute for an HDMI cable and allows for long HDMI cable runs such as in-wall installations.
What Sets This HDMI To CAT5 Extender Apart From Others:
HDMI loopout at the HDMI transmitter can act like a built in 1x2 HDMI splitter
The coax audio out at the HDMI receiver can go to an amp
Wideband bidirectional IR allows a remote control at either end to control the other end
15-User Adjustable EDID modes for older and mismatched widescreens
ARC compliancy of which you can turn it OFF or ON at the HDMI receiver
HDMI to CAT5 Extender Features:
Extends the transmission range up to 50m (130ft) at full 1080p or 1920x1200 and 60m (200ft) at 1080i/720p
Supports all latest Audio formats such as Dolby True HD, DTS-master and ARC
3D Compatible (all 7 formats), including the most popular e.g., Frame Packing, Side-by-Side, Top-to-Bottom etc...
Supports Bi-Directional IR pass-through up to 60Khz, allows users not only send IR signals from remote location but also to remote location from a control system. Great for Control4 or RTI installers.
Wall mounting housing design for easy and robust installation and Locking Power connector
16 Embedded EDID Modes
Use only one CAT5e/6 cable
HDMI 1.3, HDCP 1.1 and DVI1.1 Compliant.
Equalizes and recovers incoming TMDS data before re-transmitting it in
Optimal quality regardless of the incoming signal quality.
Supports XVYCC
Video Bandwidth: 1.65 Ghz
Connectors: Standard HDMI 19pin, RJ45 (CAT5E)
HDCP Compliant
2-Power Supplys: 5v 2a DC on both the send and receive units
Includes one transmitter, one receiver and two AC power adapters
Recommended cables: Shielded CAT5E cables .
The HDMI to CAT5 extender transmits the TVs ARC back to a coax audio input on an amp, not to the HDMI.
Why not buy this HDMI to CAT5 Extender today?
Specs
Using only one CAT5/6 this HDMI to CAT5 Extender can extend HDMI signals up to ~50 meters without any quality loss. Also you can easily manually switch between 2 HDMI input devices with it.
HDMI to CAT5 Extender Specs:
One pair as a full functional module
Plug and play, no settings
One CAT-5e/6 cable can substitute HDMI cable to achieve a long distance HDMI transmission.
Follows the standard of IEEE-568B.
Auto-adjustment of feedback, equalization and amplification and the user does not need to care about the length of the cable.
Compact size.
Signaling rates up to1.65Gbps in support of a 1080P display.
Why not buy this HDMI to CAT5 Extender today?
Accessories

1x2 HDMI Splitter with EDID & Built-in Booster - 2D&3D
$75.00


CAT6 Shielded Cable for HDMI Converters
$29.95


CAT6 Cable for HD Installs - CAT6 Made For HD
See Sale Price


CAT5E Shielded Cable for HDTV Installs - All Lengths
Price: $24.95


Today's price:

$19.95

(You Save: 20%)
Compatibility
This HDMI to CAT5 Extender can be used with any of the below:
Any high definition Dish Network and DirecTV receiver with HDMI outputs
High definition TiVo's with HDMI outputs
Any high definition cable receiver with HDMI outputs
Canadian Rogers, Shaw, Bell ExpressVu and Star Choice receivers with HDMI out, or DVI out with a converter
Any "Over The Air" (OTA) high definition receiver with HDMI outputs
Sony PS3, HD DVD and Blu-ray DVD players
Any Xbox360 with HDMI outputs
Any upconverting DVD player with HDMI outputs
Any DVHS VCR with HDMI outputs
An APPLE TV with HDMI outputs
Any PC video card with HDMI outputs
Any high definition camcorder with an optional type C to standard HDMI cable
Many A/V surround sound receivers with HDMI switching that include the proper chip set. Call your AV receiver supplier to discuss your application or us.
Any HDCP compliant HDTV, monitor and projector. If the source is HDCP compliant and your TV is not, you will not get a picture. Please check your TV manual or the manufacturers web site.
and other similar devices.
Why not buy this HDMI to CAT5 Extender today?
3D
HDTV Supply is a leader in supplying 3D equipment for this new, fast growing 3DTV market. Our test lab includes the latest equipment for designing, testing and supporting 3D video equipment. The chips sets we use support the below 3D formats and work with many of our HDMI 1.3 and HDMI 1.4 compliant devices. This device supports these 3D formats:
Side-by-Side 3D Format
Top-and-Bottom 3D Format
Blu-ray 3D Format
Frame packing
and more
We not only test this device with lab equipment we also test many of our 3D devices with 3D products you are likely to use. The products used for the test are:
Sony PS3 with the 3D 3.41 firmware
Samsung model PN50C7000YF 3DTV
Samsung model BD-C6900 3D Blu-ray player FORCED to 1080p
Samsung model SSG-P2100T 3D glasses
DirecTV models HR21-100 and the HR24 high definition receiver.
It works with all HDMI devices including the new 3D units.
The 3D viewing results were awesome in our lab and did not have any picture or audio degradation. The normal and standard (2D) results equally exhibited a superb picture quality.
Why not buy this HDMI to CAT5 Extender today?
Q/A
Q: What is ARC?
A:
The (ARC) Audio Return Channel in HDMI 1.4 enables a TV, via a single HDMI cable, to send audio data "upstream" to an A/V receiver or surround audio controller, increasing user flexibility and eliminating the need for any separate S/PDIF audio connection.
TVs have always been able to receive multi-channel audio through an HDMI connection, and this is still a typical use-case, with the TV positioned "downstream" from content sources and any connected audio equipment. However, if a user had a TV with a built-in tuner or DVD player, and wanted to send content "upstream" from the TV back to the audio system, a separate connection had to be installed, typically an S/PDIF cable.
Why not buy this HDMI to CAT5 Extender today?
Warranty

HDTV Supply
includes a 1 Year Limited Warranty on this product. The warranty states that (a) its products (the "Product") will perform substantially in accordance with the accompanying written materials for a period of 1 year from the date of receipt and (b) that the Product will be free from defects in materials & workmanship under normal use & service for a period of 1 year. In order to get a warranty replacement for a defective item, HDTV Supplys Support Team will verify the product is eligible for warranty. An RMA number will then be issued. Shipped replacements will be in like new conditions, tested and all components included. A 30-day RETURN also comes with this warranty.
HDTV Supply
also sells a 3 and 5 Year Extended Warranty for this product. Please go to
Extended Warranties
or see the above Options to purchase it.
Why not buy this HDMI to CAT5 Extender today?
Ask a Question
Questions & Answers

Ask a question about the HDMI To CAT5 Extender Set w/Separate ARC Coax Audio Out or Call 833-WOLFPACK (833-965-3722)


FAQ
Q: Does the HDMI extender send ARC to my AV receivers HDMI output?
A:
No, this device transmits an ARC signal from a TV back to a "coax audio input on an AV receiver".
Q: My picture is jumpy, what do I do?
A:
Try these
Set the source device resolution to the same resolution of the TV, like 1280x720p to 720p.
Set the EDID properly per the above manual.
Makes the CAT5e/6 cable per the above manual.
Use Cat5e/6 home runs and do not use internet hubs, wall plates and couplers.
See the Q/A Tab.
Q: ARC doesn't seem to be working, can you help?
A:
Try this:
Make sure you are installing HDMI 1.4 cables that include ARC, see our specs at HDMI cables with ARC
The TV must support ARC and it must be turned ARC ON
The unique TVs HDMI input must say it supports ARC
Wire the HDMI transmitter coax's output to the coax input of your AV receiver
Make sure CAT5e/6 STP connectors are put on "B"
Turn CEC ON
Leave EDID at its default.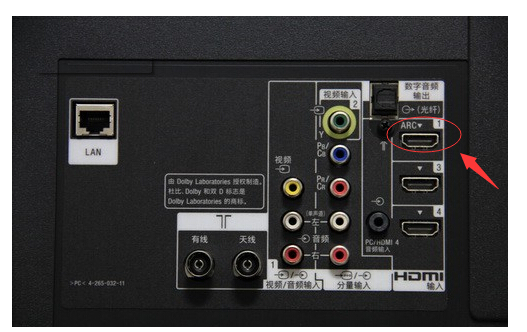 HDTV Supply has created dozens of HDMI extenders over CAT5e/6 with various features for your needs.
If this HDMI to single CAT5 doesn't meet your needs see our
HDMI over CAT5e/6 comparison spreadsheet
for a complete set of specs of the more popular ones people buy.
Why not buy this HDMI to CAT5 Extender today?
HDMI To CAT5 Extender Set w/Separate ARC Coax Audio Out
Scroll Left & Right To See 20 Of Your Recently Viewed Items Below