Avenview Video and Audio Products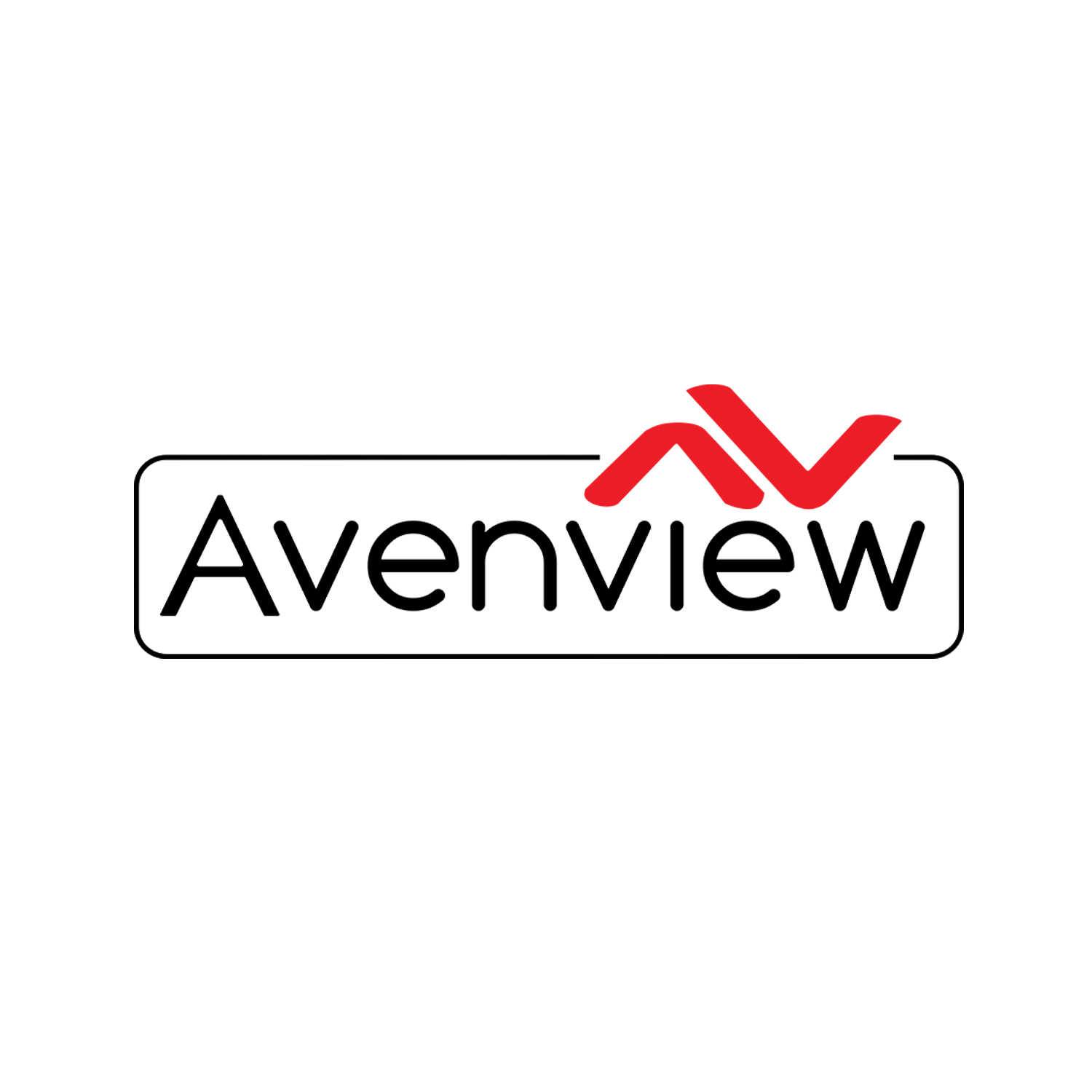 Avenview is a company that designs and manufactures a range of audio and video signal management and distribution solutions for various industries, including professional AV integration, broadcasting, digital signage, education, and healthcare. They offer a wide range of products to address different AV signal management needs, including solutions for video over IP, signal extension, signal conversion, control and management, and high-resolution support.
Avenview's products are used in various applications, such as corporate meeting rooms, education and training, digital signage, sports arenas, and medical imaging, among others.
Here are some general features you might find in Avenview's products:
Video and Audio Connectivity: Avenview offers a range of products that enable the transmission, conversion, and distribution of video and audio signals. These include video extenders, splitters, switchers, matrix routers, converters, and scalers. These devices allow users to connect various video and audio sources to multiple displays and speakers, facilitating efficient signal management.
High-Resolution Support: Avenview products are designed to support high-definition video resolutions, including Full HD (1080p), Ultra HD (4K), and even higher resolutions where applicable. This ensures that the products can handle the latest video formats and deliver crisp and clear images to connected displays.
Signal Extension: Avenview offers video and audio extenders that allow the transmission of signals over long distances. These extenders can transmit video and audio signals using various transmission technologies, such as HDMI, DVI, DisplayPort, VGA, HDBaseT, or IP-based solutions.
Signal Conversion: Avenview products often include signal conversion capabilities. These devices can convert video and audio signals from one format to another, enabling compatibility between different devices and systems. For example, they might convert HDMI to VGA, HDMI to SDI, or vice versa.
Video Wall Solutions: Avenview offers video wall processors and controllers that enable the creation and management of video walls. These devices allow users to display content across multiple screens in different configurations, such as 2x2, 3x3, or even larger video walls. They often support advanced features like bezel compensation, image rotation, and flexible input/output configurations.
Video over IP: Avenview provides solutions for transmitting video and audio over IP networks. These products leverage IP-based protocols to distribute AV signals across local or wide area networks, enabling flexible and scalable AV distribution.
Control and Management: Avenview products may include control and management features, allowing users to configure and control their AV systems efficiently. This might involve software-based control interfaces, remote control options, or integration with third-party control systems.
Also, HDTV Supply has also partnered with Avenview to sell their products that are TAA compliant through the USA Government's SEWP program so they can be bought directly by the government or resellers to the government. Contact us for their TAA & SEWP Certificate.
Why not buy an Avenview Product from HDTV Supply today?