NTI SM-8X4-15V-LC VGA Video Matrix Switch
NTI SM-8X4-15V-LC VGA Video Matrix Switch routes video from many computers to multiple displays (projectors, monitors, etc.) This switch can drive standard VGA cables, thus eliminating the need for external interfaces and coax cable connections via BNC connectors.
Signals from a range of input sources can be distributed to various output devices, in essence creating a "matrix" pattern of interconnection possibilities. A single computer video output can be routed to one or more monitors. Each image will be as crisp and clear as if directly connected to the original source. Each video output is buffered from each input, insuring signal integrity throughout the system.
NTI SM-8X4-15V-LC VGA Video Matrix Switch Features:
Configure and control the switch through Ethernet, serial port or front panel buttons.

IR remote control is standard with 8-input models and optional with 16- and 32-input models.

NTI Switch Control Program with Graphical User Interface (GUI control) is included with the product.
Equipped with Liquid Crystal Display (LCD) for front panel operation.
Switch VGA video directly.
Each output provides one video signal.
Each input can be independently connected to any or all outputs.
Video bandwidth is 200 MHz or greater.
Supports 1920x1200 video resolution at a refresh rate of 85 Hz.
Stand-by mode offers reduced power. Available on 8-input models.
All units pass vigorous testing with 24 hr minimum burn in, heat testing, and load test of all ports.
The VEEMUX switch is the ideal solution for any application where information from many computers is being presented, such as:
Digital Signage
Classrooms.
Boardrooms.
Trade shows.
Conference and entertainment facilities.
Courtrooms.
Command centers.
Control rooms.
Why not buy this NTI SM-8X2-15V-LC VGA Video Matrix Switch today?
NTI SM-8X4-15V-LC VGA Video Matrix Switch Specification:
Video Input
Eight female 15-pin HD connectors.
Impedance: 75 Ohms.
Video Output
Two female 15-pin HD connectors.
1920x1200 video resolution with no degradation.
Impedance: 75 Ohms.
Bandwidth: 200 Mhz, fully loaded.
Power
110 or 220 VAC at 50 or 60 Hz via IEC connector.
Power consumption: 5 W
Cables
Interface cables between the computers and the switch are required for proper operation.
Recommended NTI video cables:

VGA interface cable (VEXT-xx-MM).
VGA to BNC cable (VINT).

Cables not included.
Package Includes
Video Matrix Switch
IEC Line Cord, country-specific
Infrared Remote Control with 2 AAA batteries
DB9 female to RJ45 female adapter
5-ft CAT5e super flat patch cable
Mounting hardware
CD with manual, NTI Discovery Tool, and NTI Switch Control Program
Environmental
Operating temperature: 32 to 100?F (0 to 38?C).
Storage temperature: -20 to 140?F (-30 to 60?C).
Operating and Storage Relative Humidity: 17 to 90% non-condensing RH.
Regulatory Approvals
Warranty
Dimensions
VGA Video Matrix Switch
NTI Part #
Desktop
Size
WxDxH (in)
Rack
Units
Rack Size
WxDxH (in)
SM-8X2-15V-LC
15.3x7.7x1.75 (without supplied rackmount kit)
1RU
19x7.7x1.75
Compatible NTI Products
Combine NTI emulators and switches for complex applications.

VGA EDID Emulator (VGA-EDID-EMLTR)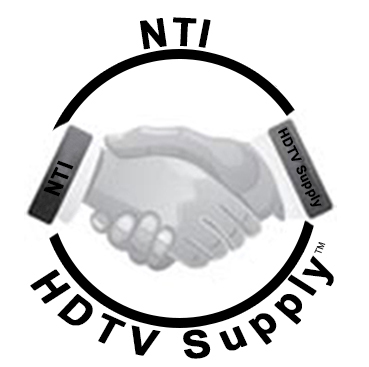 Reasons To Buy an NTI Product