Kramer Distribution Amplifier Products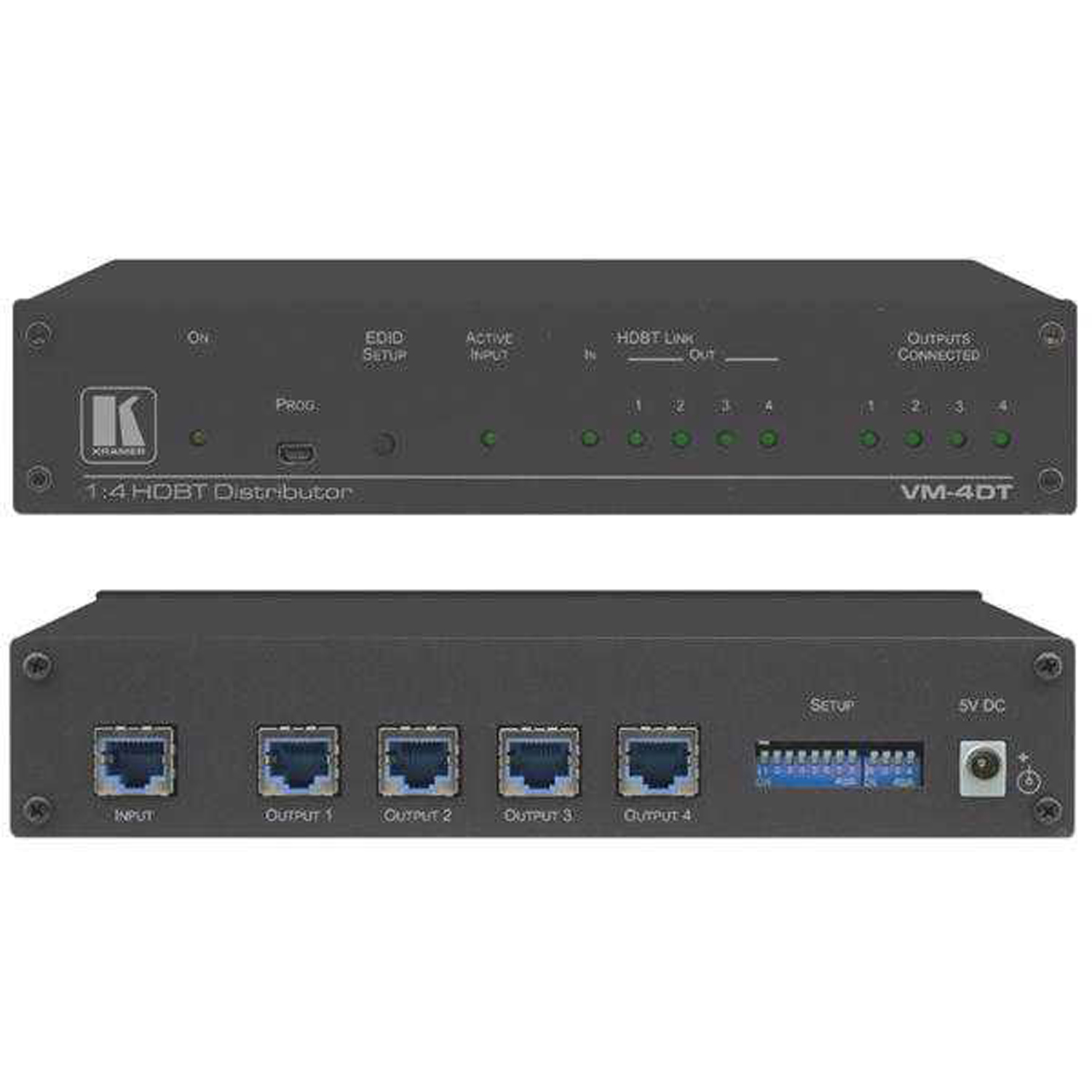 Kramer Distribution Amplifier Products are high-performance products for sending digital or analog computer, video, and audio signals to multiple devices.
Kramer Distribution Amplifiers (DAs) are devices that take a single input signal and split it into multiple identical outputs. They are designed to maintain the quality of the input signal across all output channels, with built-in signal equalization and re-clocking capabilities. Kramer DAs can handle a wide range of signal types and resolutions, making them versatile for use in professional AV applications.
They feature multiple outputs, cascading capabilities, and various control options to suit different installation scenarios. Kramer DAs are known for their reliability and durability, making them a cost-effective solution for businesses and organizations that require reliable signal distribution
Here are three features of Kramer Distribution Amplifier Products:
Multiple outputs: Kramer DAs are designed to split a single input signal into multiple identical output signals. They can typically distribute a signal to 2, 4, 8, or more outputs, depending on the model. This makes them ideal for use in situations where a single input source needs to be distributed to multiple displays or devices.
Cascading: Many Kramer DAs support cascading, which means that multiple units can be daisy-chained together to create an even larger distribution system. This allows for greater flexibility and scalability in AV installations.
Control Options: Kramer DAs offer a variety of control options to suit different installation scenarios. They may feature front panel controls, IR remote control, RS-232 control, or web-based management. This allows for easy setup and configuration, as well as remote management and monitoring of the distribution system. Additionally, some models may support EDID management, which ensures compatibility between the input source and the output devices.
All Kramer Distribution Amplifiers come with a 7-Year Kramer Warranty, Free USA Shipping, 15-Day Returns, and Free Lifetime Tech support.
Read More
Why not buy a Kramer Distribution Amplifier Product today?