Intelix DL-S41 4K 4x1 HDMI Autoswitcher w/RS232 & ARC




Intelix DL-S41 Digitalinx 4x1 HDMI Autoswitcher

Auto-switch or manual switch between four HDMI inputs

One HDMI and one 3.5 mm (ARC & audio de-embedding) output

Free Shipping & Free 2-Year Intelix Warranty

Free Lifetime Telephone, CHAT, TEXT, FAX & Email Tech Support


Part # DL-S41

Today's Price: $299.95
Features
Intelix DL-S41 Digitalinx 4x1 HDMI Autoswitcher
The DL-S41 from Digitalinx is an HDMI switcher that switches between 4 HDMI inputs. It provides both manual and automatic switching function. This switcher features four HDMI input ports, one HDMI output port and one 3.5 mm output. It supports a maximum video resolution of 4K (UHD), and is compatible with 3D. This HDCP compliant switcher allows versatile control options that include front panel controls, IR control, and RS232 control.
NOTE:
This product has been discontinued. See the above SIMILAR Tab for equivalent products or, if not there, call us at
833-WOLFPACK (833-965-3722)
right now to discuss your needs.
This autoswitcher works efficiently where distribution of HDMI signal to multiple displays is required. It can be used in digital signage and display retail management systems, and is waiting areas of offices, bars and restaurants.
Intelix DL-S41 Black Digitalinx 4x1 HDMI Autoswitcher Features:
Auto-switch or manual switch between four HDMI inputs
One HDMI and one 3.5 mm (ARC & audio de-embedding) output
UHD, 1080p, 3D compatible; HDCP compliant
Front panel, IR and RS232 control
The new DL-S41 is a small format auto-switcher with four HDMI video inputs and one HDMI output. This switcher supports HDMI video resolutions up to 4K (3840x2160) at 30 Hz, 1080p 3D, and multichannel audio. In addition to passing EDID information from the display, there are multiple built-in EDID settings to simplify an installation. The DL-S41 will de-embed digital stereo audio to provide an analog audio source for an existing audio system. This switcher also features audio return channel (ARC) support through the analog audio output. When in auto-switch mode, the DL-S41 will switch to an HDMI input as soon as a new source is connected. When the active source is removed, the switcher will select the first source on the lowest numbered input. The DL-S41 may also be controlled via RS232, IR with the included remote, or from the source button on the front of the switcher.
Why not buy this Intelix DL-S41 Black Digitalinx 4x1 HDMI Autoswitcher today?
Specs
Intelix DL-S41 Black Digitalinx 4x1 HDMI Autoswitcher Specifications:
I/O Connections

HDMI Inputs: Four (4) HDMI Type A Receptacle
HDMI Output: One (1) HDMI Type A Receptacle
Audio Output: One (1) 3.5mm TRS Jack
IR Input: One (1) 3.5mm TRS Jack
RS232: One (1) 3.5mm TRS Jack
EDID Selection: Four (4) Position DIP Switch
5v DC Power: One (1) 2.35 mm Outside Diameter, 0.7 mm Inside Diameter Barrel (EIAJ-1)
Source/Auto Button: One (1) 3 mm Microswitch
Firmware: One (1) Micro USB Type B Receptacle

Supported Audio and Video

Maximum Video Compatibility: Deep Color 48/36/30/24 Bit at 1080p, 3D, and 2160p/30
Video Compliance: HDMI, HDCP, CEC (Consumer Electronics Control), and ARC (Audio Return Channel)
Embedded Audio: Up to PCM 8 channel, Dolby Digital TrueHD, and DTS-HD Master Audio
Input DDC Signal: 5.0 volts p-p (TTL)
Input Video Signal: 0.5 to 1.0 volts p-p
IR Carrier Frequency Range: 33-55kHz at 5 volts
RS232 Baud Rate: 9600 baud

Chassis and Environmental

Enclosure: Painted aluminum
Dimensions (W x H x D): 193 mm x 80 mm x 11 mm (7.60 in x 3.15 in x 0.43 in)
Shipping Weight: 0.82 kg (1.8 lbs.)
Operating Temperature (Environment): 0¡ to +40¡ C (+32¡ to +104¡ F)
Operating Temperature (Chassis): 31¡ C (88¡ F) (S); 38¡ C (100¡ F) (R)
Operating Humidity (Environment): 20% to 90%, Non-condensing
Storage Temperature (Environment): -10¡ to +60¡ C (+14¡ to +140¡ F)
Storage Humidity (Environment): 20% to 90%, Non-condensing

Power, ESD, and Regulatory

Maximum Power Consumption: 5 watts
Power Supply Input Voltage: 100-240v AC at 50/60 Hz at 0.5 A
Power Supply Output Rating: 5v DC at 1 A
ESD Protection: 15kV
Device Regulatory: CE, RoHS
Power Supply Regulatory: CE, RoHS, TUV, UL, SGS

Other

Diagnostic Indicators: Power, Audio Mode, Source Mode, Selected Input
Included Items: Installation guide, power supply, AC adapters (AU, EU, UK, and US), IR receiver, rubber feet, mounting òLó brackets (4 ea), mounting screws (4 ea)
Q/A
Q: ARC doesn't seem to be working, can you help?
A:
Try this:
Make sure you are installing HDMI 1.4 cables that include ARC, see our specs at HDMI cables with ARC
The TV must support ARC and it must be turned ON ARC ON
The unique TVs HDMI input must say it supports ARC
Set the AV receivers or other device to ARC ON
Make sure CAT5e/6 STP connectors are put on闁
Turn CEC ON
Leave EDID at its default.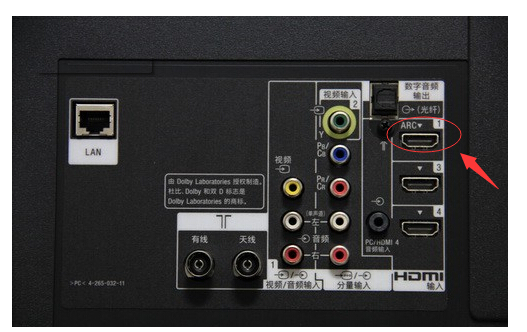 Ask a Question
Questions & Answers

Ask a question about the Intelix DL-S41 4K 4x1 HDMI Autoswitcher w/RS232 & ARC or Call 833-WOLFPACK (833-965-3722)


Intelix DL-S41 4K 4x1 HDMI Autoswitcher w/RS232 & ARC
Scroll Left & Right To See 20 Of Your Recently Viewed Items Below

(:|5X1-HDMI-SWITCHER-HDMI-2| :INTELIX-INT-PS82-H2)