Features
The
2D & 3D HDMI Analyzer & Signal Generator
is the only test tool you need to troubleshoot HDMI as it can be used for testing any video resolution or timing in any digital format in either source or destination devices. See the above front and back and below pictures.
NOTE:
This product has been discontinued. See the above SIMILAR Tab for equivalent products or, if not there, call us at 800-841-9238 right now to discuss your needs.
HDMI Analyzer & Signal Generator Features:
Supports Timing include SD, HD up to 1080p, PC up to WUXGA and 3D
Provides 25 timings and 6 patterns
Deep color video up to 12-bits, 1080p@60Hz
Support input signal bypass, digital video formats in Deep Color Mode at up to 36 bits (12bits/color) and new lossless compressed (Dolby TrueHD, Dolby Digital Plus and DTS-HD master Audio) digital audio
Supports internal pattern audio LPCM 2CH 48/96/192KHz, LPCM5.1 48/96 kHz, LPCM7.1 48/96KHz
Analyze input source info-frame and output sink EDID
Touch button control function
OLED show Input / Output timing information.
With touch button control and built-in OLED (Organic Light Emitting Diode) display, it can show status of both input and output devices. With over 10 pages of test results returned, this analyzer is perfect to test input source info-frame, output sink EDID even HDCP verification or as a pattern generator to test output devices.
The HDMI Analyzer & Signal Generator even supports 3D testing with test patterns specifically for 3D. You can also test multichannel audio.
Why not buy this HDMI Analyzer & Signal Generator today?
Q/A
Q:
Can this HDMI Analyzer provide data graphically on PC?
A:
No, please see the User Manual on how to use it.
Q:
Can the HDMI Analyzer simulate power on / off and HPD toggle randomly?
A:
No, please see the User Manual on how to use it
Warranty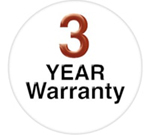 HDTV Supply
includes a 3 Year Limited Warranty on all Shinybow products. The warranty states that (a) its products (the will perform substantially in accordance with the accompanying written materials for a period of 3 years from the date of receipt and (b) that the HDMI Analyzer will be free from defects in materials & workmanship under normal use & service for a period of 3 years. In order to get a warranty replacement for a defective item, HDTV Supplys and Shinybows Support Team will verify the product is eligible for warranty. An RMA number will then be issued. Shipped replacements will be in like new conditions, tested and all components included.
HDTV Supply
also sells a 5 Year warranty for all Shinybow products. Please go to
5 Year Extended Warranty
or see the above Options to purchase it.
Government
This product may be eligible to be purchased through the United States Governments SEWP program, similar to their GSA program.
The NASA SEWP (Solutions for Enterprise-Wide Procurement) provides the latest in Information and Communications Technology (ICT) and Audio-Visual (AV) products and services for all Federal Agencies and their approved contractors.
If you are a government agency and want to see whether HDTV Supply has this product in the SEWP database go to our
our SEWP Contract Holder RedHawk IT Solutions, LLC
to allow you to maybe order this product from the United States Governments SEWP program. It is very easy to place your order, go to the link above and enter HDTV Supply and there you will see a list of part numbers of what we currently have. If you do not see it than give us a call at 833-WOLFPACK (833-965-3722) and we may be able to enter it.
Our SEWP Contract Holder RedHawk IT Solutions partner has the following credentials:
DUNS: 801957023
TIN: 260452583
CAGE: 4TBM6
Their SEWP Federal Contracts are:
SEWP Contract Number: NNG15SD38B
Group: Group B_SDVOSB
NAICS: 541519
and
SEWP Contract Number: NNG15SD88B
Group: Group C
NAICS: 541519
The SEWP Program Office manages a suite of government-wide IT products and services contracts that enable NASA and all Federal Agencies to achieve their missions and strategic initiatives by providing streamlined access to critical technologies and solutions. The Program provides best value for the Federal Government and American taxpayer through innovative procurement processes, premier customer service and outreach, acquisition insight, and partnership with Government entities and Industry.
For a complete listing of HDTV Supply products from us, or our other vendors, call 833-WOLFPACK (833-965-3722).