WolfPack 8x8 HDMI Matrix Router Over CAT5 to 150' w/Control4 & WEB GUI




8x8 HDMI Matrix Router Over CAT5

Has 8-separate HDMI Extenders

WEB UI, IR, front & RS232 Control

Optional Control4 Drivers

Part # HDTVIM88CAT5

Usually ships the same business day

Today's Price: $1,050.00
Features
HDTV Supplys WolfPack
8x8 HDMI Matrix Router Over CAT5
is made up of a true 8x8 HDMI Matrix Router with each of the 8-outputs bundled and going to 8-separate HDMI extenders that can extend the HDMI signal up to 150 feet at 1080p. The separate HDMI extenders are made up of 8-transmitters and 8-HDMI receivers
Controlling the WolfPack WolfPack 8x8 HDMI Matrix Router Over CAT5 is simple with the front-panel buttons, the included infrared remote control, and the RS-232 port. The TCP/IP controls can also be used to manage the unit from a web browser. For example, if you wanted your DVD Player going to 5 displays and your DVR going to 3 displays all at the same time, then this is the device you need. What if you wanted to have your Xbox going to 4 displays downstairs, your DVD player to the display in your bedroom upstairs, and your cable box to your living room display and you wanted all of this to happen simultaneously? Well then this HDMI Matrix switch is for you.
This WolfPack 8x8 HDMI Matrix Router Over CAT5 provides the most flexible and cost effective solution in the market to route high definition video sources plus multi-channel (up to 7.1-channel) digital audio from any of the eight HDMI source devices to the remote displays at the same time. Because it is a matrix switcher, it allows any input to be routed to any output; or the same input to be routed to all outputs, or any combination. Although, the HDMI extenders come with IR cables they do not work with the matrix as the matrix doesn′t support remote IR.
NOTE:
We also have free Control4 drivers & user donated, non-supported, ELAN drivers.
The WolfPack 8x8 HDMI Matrix Router Over CAT5 bundle is made up of:
8x8 Matrix HDMI Switch w/LAN & RS232 Control Features:
HDMI 1.3c compliant
Optional 4K at 24 Hz with HDMI 1.4
HDCP compliant
Supports 1080p TV′s at 24/30/60/100/200 Hz
Allows any source to be displayed on multiple displays at the same time
Allows any HDMI display to view any HDMI source at any time
Supports 7.1 channel digital audio
Supports default HDMI EDID and learns the EDID of displays
The matrix switch master can switch every output channel to any HDMI input by the iPad app, push button, IR remote control, or RS-232 control
Easy installation with rack-mounting design
Most applications of the 8x8 Matrix HDMI Switch w/rack ears are used in server rooms & similar due to:
The OFF/ON is on the back of the matrix so no one can turn it off
There is a LOCK OFF/ON switch on the front to lock out the panel switches so no one can change them
The matrix can also be operated via its LAN and RS232 port which can be a remote location
In a Bar or Restaurant where the units site behind the bar for manual control
Or in applications where budgets are tight and you can live with the above features
Why not buy this 8x8 HDMI Matrix Router Over CAT5 today?
Specs
8x8 HDMI Matrix Router Over CAT5 Specs:
Interface HDMI-A
Input cable distance: ~25 feet AWG22 HDMI 1.4 high speed cable
Output cable distance: ~35 feet AWG22 HDMI 1.4 high speed cable
HDMI version HDMI 1.3
Bandwidth 300MHz
Resolution Up to 1920x1080p@60Hz, 3D
Clock Jitter <0.15 Tbit (1080p@60)
RiseTime <0.3Tbit (20%--80%)
RiseTime <0.3Tbit (20%--80%)
Transmission Delay 5ns
Amplitude T.M.D.S +/- 0.4Vpp
Differential impedance 10015ohm
RS232 control
Baud rate and protocol Baud rate:9600,data bit:8, stop bit:1,No parity checking
Max Consumption 20W
Adapter 12V/3A
Matrix Mechanical dimensions Size(mm) 430(L)X220(W)X44 (H)
Weight 3Kg
8x8 HDMI Matrix Router Over CAT5 Specs:
1 - Matrix Power Adapter
1 - CD
1 - User Manual
1 - Matrix
8 - HDMI POE extenders (transmitter and receiver) plus 8 - AC adapters
1 - Remote control
Why not buy this 8x8 HDMI Matrix Router Over CAT5 today?
Refurbished
HDTV Supply has a few
Factory Refurbished WolfPack 8x8 Matrix HDMI Switchers
in stock that can be controlled with its WEB GUI, LAN & RS232 control. These are a first generation non-4K 2016 models that do not support IR and don't come with a remote control or HDMI to CATx extenders. They support up to 1080p and do not support 4K signals.
These three are sold with a one year warranty for a very low price of $900 plus shipping, First Come-First Serve, so place your order today as they won't last long. Call Catrina at 800-841-9238 right now to get one of these 8x8 Matrix HDMI Switchers.
Videos
HDTV Supply has this in stock in our California warehouse so place your order at the above ADD TO CART button by 11AM PST and it can ship today or call us at 800-841-9238 to place your order.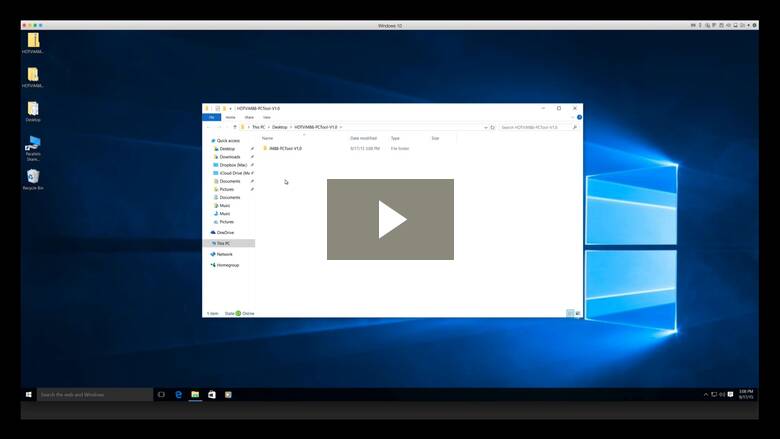 Q/A
Q: Does this HDMI Matrix Switch support remote IR?
A:
No, as it has separate transmitters and receivers.
Q: I see the the HDMI extenders come with 2-remote IR cables, will the remote IR work with this matrix?
A:
No, the cables are used when the application has one source and one widescreen. They can't be used with this matrix and need to be set aside and not used.
Q: Can I use unpowered HDMI over CAT5/6 extenders with this matrix?
A:
We don't recommend them with our matrices, or anyone else's, due to them consuming power from the matrix and the matrices are not designed to power many external devices.
Consider the example of 9 - HDMI balun transmitters that need 0.5a amp each to power it times 9 or 4.5 amps the matrix would have to supply. The power supply of this matrix is rated at 12v at 3.5 amp so in that example the matrix would probably break down and your warranty may be voided. See the companion powered HDMI extenders in the above OPTIONS that have 2-AC adapters.
HDMI cables with built-in boosters also consume power also and we don't recommend more than 2, if at all. You must use our low power ones, also.
Q: Do the optional HDMI extenders support Remote IR?
A:
They send perfect audio and video but the remote IR doesn't support this device as it only works with with 1-source & 1-TV. See our RF remote controls if you want to control all your devices from afar.
Warranty

HDTV Supply
includes a 1 Year Limited Warranty on this 8x8 HDMI Matrix Router Over CAT5. The warranty states that (a) its products (the Product) will perform substantially in accordance with the accompanying written materials for a period of 1 year from the date of receipt and (b) that the 8x8 HDMI Matrix Router Over CAT5 will be free from defects in materials & workmanship under normal use & service for a period of 1 year. In order to get a warranty replacement for a defective item, HDTV Supplys Support Team will verify the product is eligible for warranty. An RMA number will then be issued. Shipped replacements will be in like new conditions, tested and all components included.
HDTV Supply
also sells a 3 and 5 Year Extended Warranty for this 8x8 HDMI Matrix Router Over CAT5. Please go to
Extended Warranties
or see the above Options to purchase it.
Why not buy this 8x8 HDMI Matrix Router Over CAT5 today?
Ask a Question
Questions & Answers

Ask a question about the WolfPack 8x8 HDMI Matrix Router Over CAT5 to 150' w/Control4 & WEB GUI or Call 833-WOLFPACK (833-965-3722)


FAQ

Reasons To Buy an HDTV Supply WolfPack Product
OEM
This WolfPack product is part of HDTV Supplys WolfPack International OEM (Original Equipment Manufacturer) program that allows buyers who buy 5 or more products at once to get a discount larger then we already give.
What you get with our WolfPack International OEM Program:
5-year extended warranty to your customer starting when you ship the device to them, not when we ship it to you, less options
Permission to modify a generic users manual to make your own
Permission to put your own logo on a generic matrix
Lifetime U.S. Telephone Tech Support to you
An additional discount when you pay for 5 plus shipping and take delivery immediately
How you can participate in the WolfPack International OEM Program:
You support the end user with our behind the scenes support to you
You will never sell on-line below the discounted price on this site
You have experience installing complex HDMI matrix systems
You have an AV website that we can review
You have a Tax Resale document you can send us
If you are interested, send us an email at support @ hdtvsupply . com on your company, the area you support and your experience. Based upon a successful review, we will send you the additional discounts you can get by taking 5 or more of this product at one time.
REFERENCE: 515-1020
WolfPack 8x8 HDMI Matrix Router Over CAT5 to 150' w/Control4 & WEB GUI
Scroll Left & Right To See 20 Of Your Recently Viewed Items Below