Features
This
4X1 HDMI switcher with digital audio is a Professional
HDMI switcher with remote. Simply pressing a button on the remote you can select your desired HDMI source to be routed to a high definition display. Switcher is tested to guarantee resolution up to 1080p without signal degradation.
NOTE:
This product has been discontinued. See the above SIMILAR Tab for equivalent products or, if not there, call us at 800-841-9238 right now to discuss your needs.
4X1 HDMI Switcher with digital audio Features:
Supports high resolution input: up to 1080p
PC resolutions to 1920x1200
Supports 250 Mbps to 1.65Gbps data rates
Equalized inputs for operation with 20 meter 1080p long HDMI cables.
HDCP Compliant
HDMI 1.2, HDCP 1.1 and DVI 1.0 compliant
S/PDIF optical output, support full HD audio up to 8 Channels
Ideal for professional HDMI Component Integration
Remote control.
RS232 PC Control : a windows based control software
Easy to install and simple to operate.
The great advantage of this switcher is that you can now route your digital audio though it as well, rather then separately going in to the receiver. With a click of a button you can switch HDMI ( video ) and Optical or Coaxial Audio. This simple advantage will make you life much easier, you would only have 2 cables going out of the switch (HDMI and Optical or Coaxial), one to the TV and another to an Audio Receiver.
4X1 HDMI Switcher Inputs & Outputs:
4 x HDMI Inputs
4 x Optical Inputs
4 x Digital Coaxial Inputs
1 x HDMI Output
1 x Optical Output
1 x Digital Coaxial Output
4X1 HDMI Switcher User Instructions:
Installs in seconds. Connect all the digital video sources to any of the inputs on the switch and connect the output cable to the display. Use a remote control or buttons on the front panel to switch video inputs. We recommend to use high quality HDMI cables for the best signal transfer.
Why not buy this 4X1 HDMI Switcher with audio today?
Warranty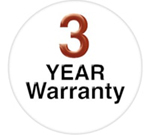 HDTV Supply
includes a 3 Year Limited Warranty on all Shinybow products. The warranty states that (a) its products (the "Product") will perform substantially in accordance with the accompanying written materials for a period of 3 years from the date of receipt and (b) that the Product will be free from defects in materials & workmanship under normal use & service for a period of 3 years.
In order to get a warranty replacement for a defective item, HDTV Supplys and Shinybows Support Team will verify the product is eligible for warranty. An RMA number will then be issued. Shipped replacements will be in like new conditions, tested and all components included.
HDTV Supply
also sells a 5 Year warranty for all Shinybow products. Please go to
5 Year Extended Warranty
or see the above Options to purchase it.
Government
This product may be eligible to be purchased through the United States Governments SEWP program, similar to their GSA program.
The NASA SEWP (Solutions for Enterprise-Wide Procurement) provides the latest in Information and Communications Technology (ICT) and Audio-Visual (AV) products and services for all Federal Agencies and their approved contractors.
If you are a government agency and want to see whether HDTV Supply has this product in the SEWP database go to our
our SEWP Contract Holder RedHawk IT Solutions, LLC
to allow you to maybe order this product from the United States Governments SEWP program. It is very easy to place your order, go to the link above and enter HDTV Supply and there you will see a list of part numbers of what we currently have. If you do not see it than give us a call at 833-WOLFPACK (833-965-3722) and we may be able to enter it.
Our SEWP Contract Holder RedHawk IT Solutions partner has the following credentials:
DUNS: 801957023
TIN: 260452583
CAGE: 4TBM6
Their SEWP Federal Contracts are:
SEWP Contract Number: NNG15SD38B
Group: Group B_SDVOSB
NAICS: 541519
and
SEWP Contract Number: NNG15SD88B
Group: Group C
NAICS: 541519
The SEWP Program Office manages a suite of government-wide IT products and services contracts that enable NASA and all Federal Agencies to achieve their missions and strategic initiatives by providing streamlined access to critical technologies and solutions. The Program provides best value for the Federal Government and American taxpayer through innovative procurement processes, premier customer service and outreach, acquisition insight, and partnership with Government entities and Industry.
For a complete listing of HDTV Supply products from us, or our other vendors, call 833-WOLFPACK (833-965-3722).