KanexPro SW-HD6X24K 4K 6x2 HDMI Matrix Switcher with Audio De-embedder




4K 6x2 HDMI Matrix Switcher with ARC, MHL

De-Embed Audio or Send ARC to Out A

IR Remote or Front Panel Control

Ultra HD 4K Resolution at 25/30/50/60 Hz

Free Shipping & Free 3-Year Warranty

Free Lifetime Telephone, CHAT, TEXT, FAX & Email Tech Support

Part # SW-HD6X24K

Today's Price: $299.95
Features
KanexPro SW-HD6X24K 4K 6x2 HDMI Matrix Switcher with Audio De-embedder
This 4K 6x2 HDMI Matrix Switcher w/Audio De-embedder is a high-performance 6-input by 2-output matrix switcher w/two separate S/PDIF audio extractors on both outputs with ARC (Audio Return Channel) created to deliver 4K resolutions from your HDMI sources to 2-displays & separate digital audio.
NOTE:
This product has been discontinued. See the above SIMILAR Tab for equivalent products or, if not there, call us at 800-841-9238 right now to discuss your needs.
This HDCP 2.2 compliant matrix provides built-in EDID management that learns display parameters and properly outputs to right resolutions up to 4K UHD. It is only 4K with HDCP 2.2 capable through one input only (Input 1). All others are 4K at HDCP 1.4.
KanexPro SW-HD6X24K 4K 6x2 HDMI Matrix Switcher with Audio De-embedder Features
Switch 6 HDMI sources to two 4K outputs
Supported resolutions:
4K@30Hz with 24bit RGB/YCbCr 4:4:4 & YCbCr 4:2:2
4K@60Hz with 12bit YCbCr 4:2:0
HD 1080p/60/30/24
It is only 4K (HDCP 2.2) capable through one input only (Input 1)
Supports switchable Audio Return Channel
Separate switchable audio de-embedding thru SPDIF
Built-in EDID management
HDCP 2.2 compliant
Control via IR & front panel buttons
IR remote control included
Front-panel LED's for input/ output signal presence
Computer resolutions: 1280x720 ~ 1920x1200
3D frame sequential video format up to 1080p@60
PCM audio up to 192kHz,compressed audio (IEC 61937), DSD, DST, DTS & HBR
5V DC external power supply included
Why not buy this KanexPro SW-HD6X24K 4K 6x2 HDMI Matrix Switcher with Audio De-embedder today?
Specs
KanexPro SW-HD6X24K 4K 6x2 HDMI Matrix Switcher with Audio De-embedder Specifications:
Video Bandwidth: 10.2 Gbps
Input Ports: 6 x HDMI
Output Ports: 2 x HDMI
1 x 3.5 mm Stereo
1 x TOSLINK
Color Depth 12-Bit per channel and xvYCC color space
Output Resolution 480i to 1080p at 24/25/30/50/60
Ultra HD 4K (3840 x 2160) at 24/25/30/50/60
Computer resolutions from 1280 x 720 to 1920 x 1200
4K - Up to UltraHD 4K at 30 Hz with 24-bit RGB / YCbCr 4:4:4 / YCBCR 4:2:2
Up to UltraHD 4K at 60 Hz with 12-bit YCBCR 4:2:0
Power Supply: 5 VDC, 2 A
Power Consumption: 8 W
Approvals FCC, CE, UL
Operating Temperature: 32 to 158˚F (0 to 70˚C)
Dimensions: 10.0 x 4.4 x 1.0" (25.0 x 11.0 x 2.5 cm)
Weight: 1.6 lb (725 g)
Q/A
Q: ARC doesn't seem to be working, can you help?
A:
Try this:
Make sure you are installing HDMI 1.4 cables that include ARC, see our specs at HDMI cables with ARC
The TV must support ARC and it must be turned ON ARC ON
The unique TVs HDMI input must say it supports ARC
Set the AV receivers or other device to ARC ON
Make sure CAT5e/6 STP connectors are put on -
Turn CEC ON
Leave EDID at its default.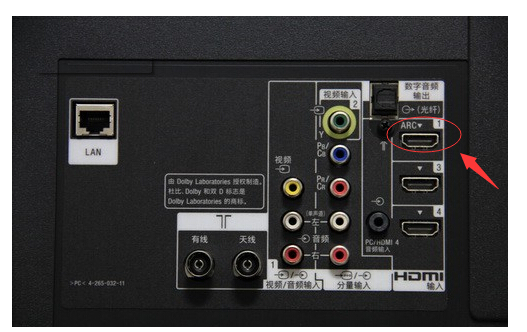 Q:
What is ARC?
A: The (ARC) Audio Return Channel in HDMI 1.4 enables a TV, via a single HDMI cable, to send audio data stream to an A/V receiver or surround audio controller, increasing user flexibility and eliminating the need for any separate S/PDIF audio connection.
TVs have always been able to receive multi-channel audio through an HDMI connection, and this is still a typical use-case, with the TV position stream from content sources and any connected audio equipment. However, if a user had a TV with a built-in tuner or DVD player, and wanted to send content stream from the TV back to the audio system, a separate connection had to be installed, typically an S/PDIF cable.
Warranty
HDTV Supply
includes a 3 Year Limited Warranty on all Kanex Pro products. The warranty states that (a) its products (the will perform substantially in accordance with the accompanying written materials for a period of 3 years from the date of receipt and (b) that the Product will be free from defects in materials & workmanship under normal use & service for a period of 3 years. In order to get a warranty replacement for a defective item, HDTV Supplys and Kanex Pros Support Team will verify the product is eligible for warranty. An RMA number will then be issued. Shipped replacements will be in like new conditions, tested and all components included.
HDTV Supply
also sells a 5 Year Extended U.S. Warranty for this Long-Runner HDMI 100M Extender. Please go to Extended Warranties or see the above Options to purchase it.
Ask a Question
Questions & Answers

Ask a question about the KanexPro SW-HD6X24K 4K 6x2 HDMI Matrix Switcher with Audio De-embedder or Call 833-WOLFPACK (833-965-3722)


KanexPro SW-HD6X24K 4K 6x2 HDMI Matrix Switcher with Audio De-embedder
Scroll Left & Right To See 20 Of Your Recently Viewed Items Below

(:|6X2-HDMI-SWITCHER| :KANEXPRO-SW-HD4X24K2)