Atlona 4K HDMI Emulator/Tester





Restore any HDMI signal up to 4K UHD with HD digital audio

Not only will it restore the signal also reveals the cause of the failure

10 Year Warranty & Free U.S. Based Lifetime Tech Support

Please call us at 800-841-9238 for a quote on this Atlona product
The design of the
Atlona AT-UHD-SYNC
has been made keeping in mind the need for analysis of errors. It was also meant to pinpoint the issues involved in HDMI signals which faced failure and also rectify them. Whenever necessary it will give a preset or programmed EDID. Installers can place the AT-UHD-SYNC 4K tester between sources and displays to test for connectivity between devices.
Restoration of all HDMI signals going up to 4K UHD together with Digital HD Audio and restoration of signals along with analysis of causes of failure is possible. Rapid identification and resolution of HDMI signals by use of three LED indicators giving status of 5V Hot Plug Detector (HPD), installers and the HDCP signals. A handshake for establishing capabilities between the VDU and source is essential. This is sometimes prevented due to damage from long cable lengths. The inbuilt EDID and the HPD emulators ensure reliability of transmission of best quality signals.
The Challenge:
Integration of the HDBaseT and the set-top box from Cisco are not compatible for video output.
The Solution:
HDMI1.2 is incompatible with the HDMI1.3 protocol for clock stretching. With the use of the Atlona Signal Regeneration feature enable HDMI 1.2 sources to transmit the desired quality video.
Atlona 4K HDMI Emulator/Tester Features:
Ensures proper operation, for the best performing HDMI audio and video signal between any source and display
Resolves loss of video, intermittent (flashing) video, snow, or color-space (pink or green) issues
Test HDMI system components and cables to identify HDCP support. Also detects presence of 5 volt and HPD signals
4K (UHD) support: Ensures the best video performance
5 volt / HPD emulation: Restores A/V signals due to faulty cables or when multiple distribution devices are cascaded
EDID emulation: 9 unique stored files plus learning capability to ensure the best picture and sound is achieved
3 LEDs: indicators: HPD, 5V, HDCP indicators aid in HDMI signal failure analysis
Signal regeneration: HDMI 1.2 sources can be reliably transmitted with HDBaseT extenders
USB power: No wall power supply required! Harvest power from local USB devices to power UHD-SYNC when an AC outlet isn′t available
Palm sized form factor reduces impact within confined spaces
The tester features LED that communicate the presence of 5-volt, hot plug and HDCP signals, and it also incorporates a built-in EDID emulator to help ensure the source is delivering a reliable signal to the display. The emulator provides nine preset modes, and a learning mode that facilitates testing in the event a clients display doesnt conform to one of the presets.
Specifications:
Resolution
Video
480i, 480p, 576i, 576p, 720p@50/59.94/60Hz, 1080i@50/59.94/60Hz,
1080p@23.98/24/25/29.97/30/50/59.94/60Hz, 3840x2160@24/25/30Hz, 4096x2160@24Hz
VESA
800x600, 1024x768, 1280x768, 1280x800, 1280x1024, 1366x768, 1400x1050, 1440x900, 1600x900, 1600x1200, 1680x1050, 1920x1200
Colorspace RGB, YCbCr 4:4:4, YCbCr 4:2:2 (8-bit only), xvYCC
Color depth 8-bit, 10-bit, 12-bit


Audio
Formats PCM 2Ch, LPCM 5.1, LPCM 7.1, Dolby Digital, DTS 5.1, Dolby Digital Plus, Dolby TrueHD, DTS-HD Master Audio
Sample Rate 32kHz, 44.1kHz, 48kHz, 88.2kHz, 96kHz, 176.4kHz, 192kHz
Total Harmonic Distortion <1% over frequency bandwidth 20-20k
Signal/Noise Ratio 90+ dB
Frequency Range 20 to 20k


Distance
HDMI 8-bit up to 15 meters up to 50 feet
HDMI 10-bit/12-bit/4K up to 10 meters up to 30 feet


Signal
Bandwidth 10.2 Gbps
CEC Pass through
HDCP Compliant


Temperature
Operating 0蚓 to 50蚓 32蚌 to 122蚌
Storage -20蚓 to 60蚓 -4蚌 to 140蚌
Humidity 20 to 90% non-condensing


Power
Consumption 4W
Supply
Input: 100-240V ~ 50/60Hz 0.2A
Output: +5V/1A


Dimension
H x W x D 24.32 x 73.09 x 70 (mm) 0.96 x 2.88 x 2.76 (inch)


Weight
Device 0.09kg 0.19lbs


Certification
Device CE, FCC, cULus, C-Tick


Ports
HDMI IN
Features 3D, 4K, Dolby TrueHD, DTS-HD Master Audio
HDMI OUT
Features 3D, 4K, Dolby TrueHD, DTS-HD Master Audio
Mini USB
Use Power and firmware updating
Includes:
1 AT-UHD-SYNC
1 DC 5V/1A power adaptor
1 Pair of wall mount ears
1 User manual

The Atlona AT-UHD-SYNC is designed to analyze errors, identify issues and restore failed HDMI signals. The UHD-SYNC抯slender, palm sized design ensures easy integration into confined spaces.USB powered, with included USB power suppply or from local USB devices. With presets and learned EDID, the UHD-SYNC provides a solution whenever and wherever it is needed.
EDID Cheater w/16-Preset EDID Modes Up To 4K

Price: $149.95

Today's price:

$74.95

(You Save: 50%)

Advanced HDMI EDID Emulator / Corrector

$149.95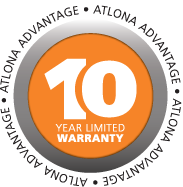 HDTV Supply and Atlona have teamed up and offers a 10 Year Warranty on all Atlona Electronic Products and a Lifetime Warranty on cable products when Atlona products are purchased from this HDTV Supply site.
HDTV Supply and Atlona have teamed up and warrants Atlona products will substantially perform to their published specifications and will be free from defects in materials and workmanship under normal use, conditions and service. Under its Limited Product Warranty, Atlona, at its sole discretion, will either (a) repair or facilitate the repair of defective products within a reasonable period of time, restore products to their proper operating condition and return defective products free of any charge for necessary parts, labor and shipping or (b) replace and return, free of charge, any defective products with direct replacement or with similar products deemed by Atlona to perform substantially the same function as the original products or (c) refund the pro-rated value based on the remaining term of the warranty period, not to exceed MSRP, in cases where products are beyond repair and/or no direct or substantially similar replacement products exist. Repair, replacement or refund of Atlona's products is the purchaser's exclusive remedy and Atlona's liability does not extend to any other damages, incidental, consequential or otherwise.
This Limited Product Warranty extends to the original end-user purchaser of Atlona's products and is non- transferable to any subsequent purchaser(s) or owner(s) of these products and the Limited Product Warranty Period begins on the date of purchase by the end-purchaser. The date contained on the end-purchaser 's sales or delivery receipt is the proof purchase date. For more info contact Atlona at 877-536-3976 or HDTV Supply at 800-841-9238.
Why not buy this Atlona AT-UHD-SYNC today?
Questions & Answers

Ask a question about the Atlona 4K HDMI Emulator/Tester or Call 800-841-9238



A few manufacturers place restrictions on how their pricing may be advertised. This is why you may sometimes see requests like揅all for Price. Specific actions required may vary based on the manufacturer's minimum advertised price policy. HDTV Supply would like to show you our lowest price but in these circumstances the manufacturers don't allow it. We realize this is an inconvenience and apologize.

Please contact our sales team at 1-800-841-9238 or support@hdtvsupply.com and we will provide you a quote with the best possible price!
Atlona 4K HDMI Emulator/Tester
Recently Viewed Items